Tonelería Duero offers wide range of solutions in oak wood products and this, of course, includes oenological alternatives. In particular, we offer such products like  oak chips, small oak wood cubes, slats and staves. These products allow professionals to provide aromatic nuances of oak wood and tannins to form a structure of the wine. Our cooperage offers various options of alternatives to suit each winemaker. For this reason, just as for our barrels, we offer you a wide range of oak wood and toasting types that provide various traits to the wine.
Oak wood:
French oak (Quercus petraea) provides aromas of vanilla, sweet cream, fresh wood, fennel and balsamic.
American oak (Quercus alba) gives aromas of cinnamon, coconut, vanilla and spices.
Spanish oak (Quercus pyrenaica) provides aromas of balsamic, dill, vanilla, and cinnamon notes.
With these types of toasting:
Natural or without toasting – uncharred wood helps to stabilize the color of the wine and to highlight its fruity composition.
Light toasting – stabilizes the color and highlights the sweet character of the wine.
Medium toasting – adds aromatic complexity to the wine with notes of caramel and toffee.
High expression – provides aromatic complexity to the wine and roasted notes in French oak and dark chocolate in American oak.
Strong toasting – adds aromatic complexity to the wine. In French oak strong toasting highlights smoky notes, in American oak notes of dark chocolate are emphasized.

Chips or granulated
Oak chips or granulated oak wood is the product with the smallest particles of all that we offer. Its size is between  2 x 2 x 1 mm to 15 x 10 x 2 mm. This small size enables this product to share its traits to the wine in a quickest way. In fact, you will get a desired result in a 3 to 5 weeks time,. Chips are packed in infusion bags that should be used an large tanks.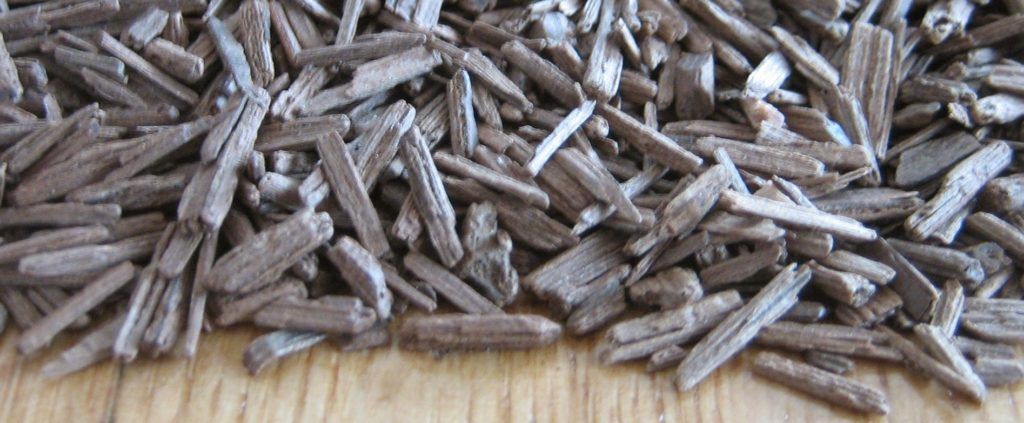 Oak wood cubes
Small oak wood cubes are a cube shaped small pieces of oak between 30 x 15 x 15 mm and 120 x 10 x 10 mm. Like chips, small cubes are packed in infusion bags that should be used in big tanks. Since cubes have a bigger size than chips it needs from 3 to 4 months to provide the desired characteristics to the wine.

Zig- zag slats
Slats are small oak staves combined with stainless steel rings. The size of slats is 30 x 10 x 300 mm. This product is a perfect solution to reinforce used barrels. The extraction time is from 3 to 4 months.

Staves
Staves is a product with the biggest dimensions that we offer, 950 x 50 x 12 mm. Its extraction time is longer: from 3 to 6 months.
The right selection of oenological alternatives depends on the type of wood, toasting and the size of wood pieces that are needed to reach desired results for your wine in a shortest possible time. However, as cooperage experts we believe that there is nothing better than a slow and controlled aging in an oak barrel.