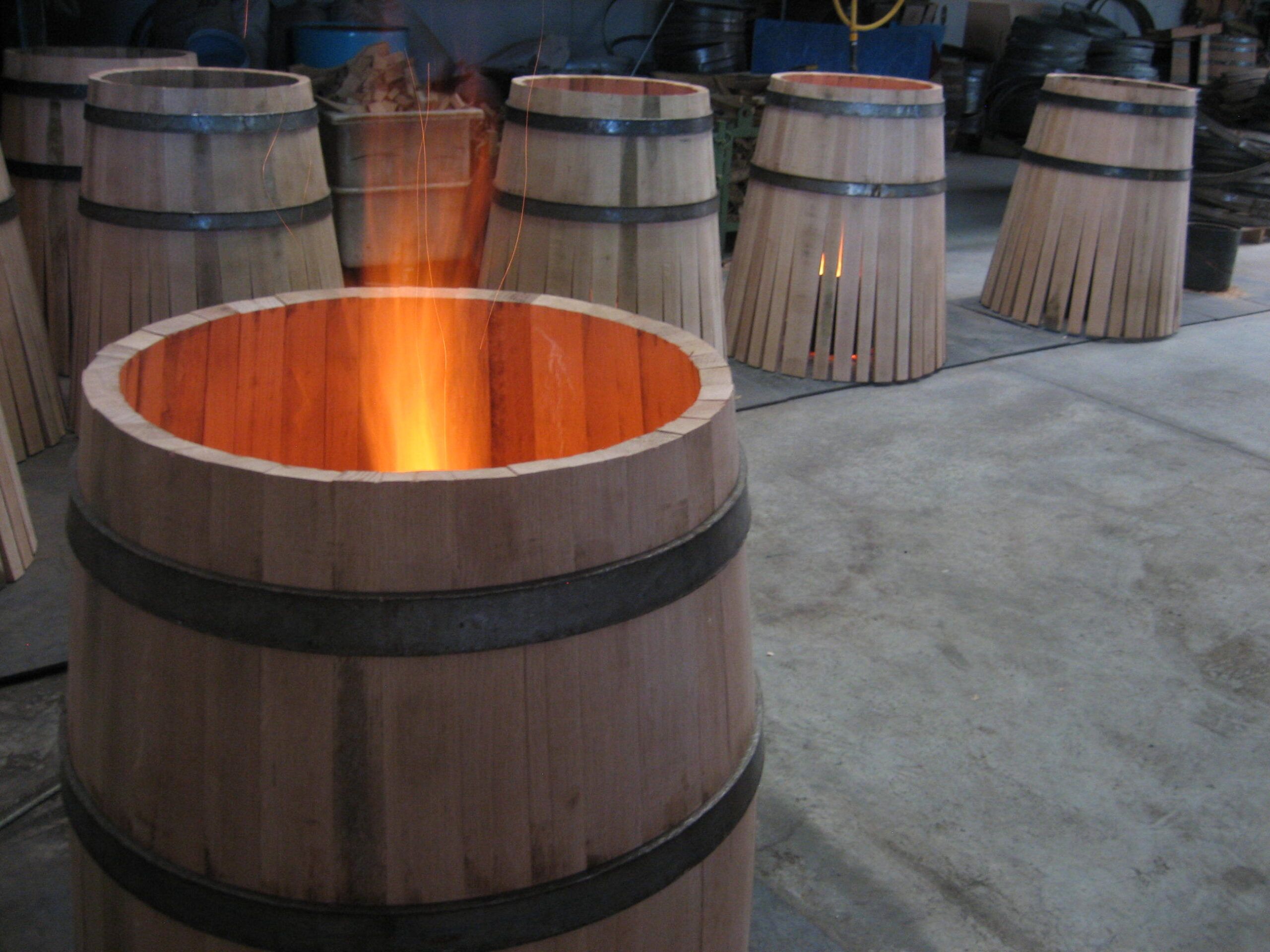 In Tonelería Duero we know how important is the barrel to create a great wine, a beer and a distilate, which composes the brand of the producer.
Every oenologist, master brewer or distillate producer is looking towards  a special touch of their product in order to make a unique one. The maceration in different containers made of oak wood is traditionally used for it.
Oak barrels and tanks are powerful tools, which help to mature drinks providing them with aromas, tannins and structure. Different types of oak wood in combination with its toasting and the volume of the container create a wide variety of nuances  winemakers and other specialists are working with.
That is why Tonelería Duero has developed diverse positions for barrels and vats in order to provide a perfect solution for every project.
Here you can find our range of cooperage products to suit all tastes and needs: barrels made of French, European, American and Spanish oak with volumes ranging from 3 to 500 litres for each barrel or vat. You can choose new or used conical vats, alternative products.
Quality demands perfection and constant effort in each work area – this is where the exceptional results of our barrels and the satisfaction of our customers are born.
Quality wood
The certified oak wood from best suppliers enshrines the entire process of the manufacturing of our barrels
Experience
The great experience of our coopers, best technical solutions together with innovation and research.
FLEXIBILITY
We find solutions for all applications our clients require.
Our team
Our team and the quality of our products are birds of a feather. Tonelería Duero nests a group of professionals with great experience in the sector that are delivering their everyday efforts and passion in each project. Coopers are undoubtedly  the most important staff of our company, but we are also proud of our oenologists , decoration and administration  personnel that is capable to serve any kind of needs of our clients and deliver the best advise they are seeking for.
Experience, continuous training and research, commitment of our team make any project vibrant with us.